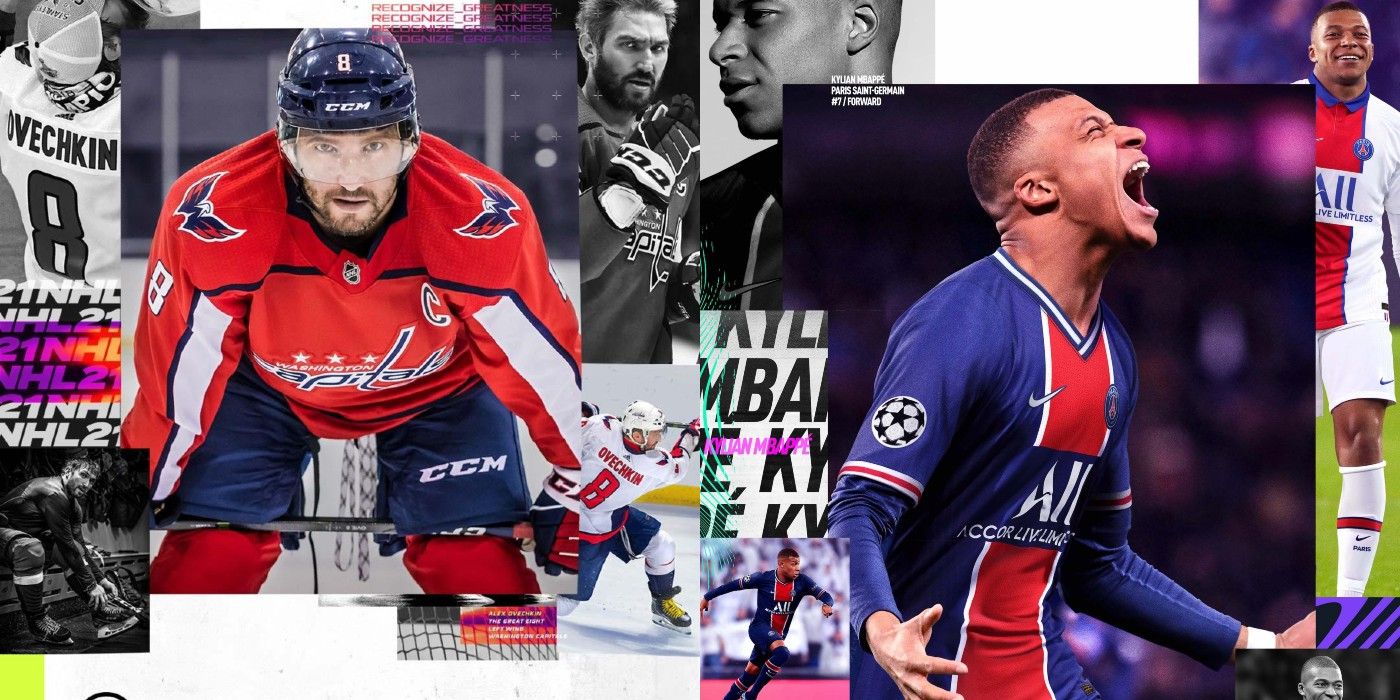 According to EA, Xbox Game Pass is about to get two of the biggest sports games in its library soon. This new announcement comes just a few days after Xbox revealed that subscribers would be able to use Xbox's Cloud Gaming service to play original Xbox and Xbox 360 games on mobile devices, as it seems Xbox is further increasing the value of its flagship service.
Xbox Game Pass is a monthly subscription service that allows members to play any game from a vast library that includes new releases and is considered by many to be great value for money. Subscribers to Game Pass Ultimate also gain access to EA Play, which gives its members the ability to play some of the publisher's biggest franchises for free and early access to its numerous sports games.
RELATED: The 44 Best Games On Xbox Game Pass (March 2021)
On April 1, the official Twitter account for EA Play announced that both FIFA 21 and NHL 21 would be added to the service and, therefore, will also be available to Game Pass Ultimate members. In a blog post linked in the tweet, EA confirmed that NHL 21 would be available on April 12, and FIFA 21 will arrive sometime in May. With access to both of these major sports games and the recent reveal that PlayStation's first-party MLB The Show 21 will be available to Game Pass subscribers day one, the service is proving itself a great place to play sports games.
Xbox's Game Pass is not just proving itself popular amount gamers, though, as developers are also praising the subscription service. Recently Arkane Studios' Dinga Bakaba said the service gives them creative freedom, and this seems to be true for many other developers, who are adding games to the service every month. On top of this, Xbox's support for Game Pass has been strong, and it continues to add benefits to the service, giving developers and subscribers a lot of confidence.
According to Microsoft's vice president of gaming, Game Pass subscribers spend more on games than non-subscribers. This statement makes sense as players who get some of the biggest games at no extra cost are more willing to spend money on games they are curious to try. Pressure has also begun to mount on Sony and Nintendo to implement a similar service. While PlayStation may have PS Now, most of the service's games require a strong internet connection to stream, and only a few games are available to download. Whether or not Sony and Nintendo will follow Xbox's lead remains to be seen, but Game Pass continues to pick up steam.
MORE: Three Games Are Leaving Xbox Game Pass in April 2021